4 Themed Bedroom Ideas for your Personal Heaven
Table of Contents
Transforming your bedroom into a personal heaven is a delightful journey. But have you ever wondered which theme best reflects your style and creates that perfect cozy retreat?
A theme of choice makes the space cozy and inviting. We retreat to our bedrooms to unwind and recharge. Every theme brings a distinct ambiance, catering to our unique tastes and desires.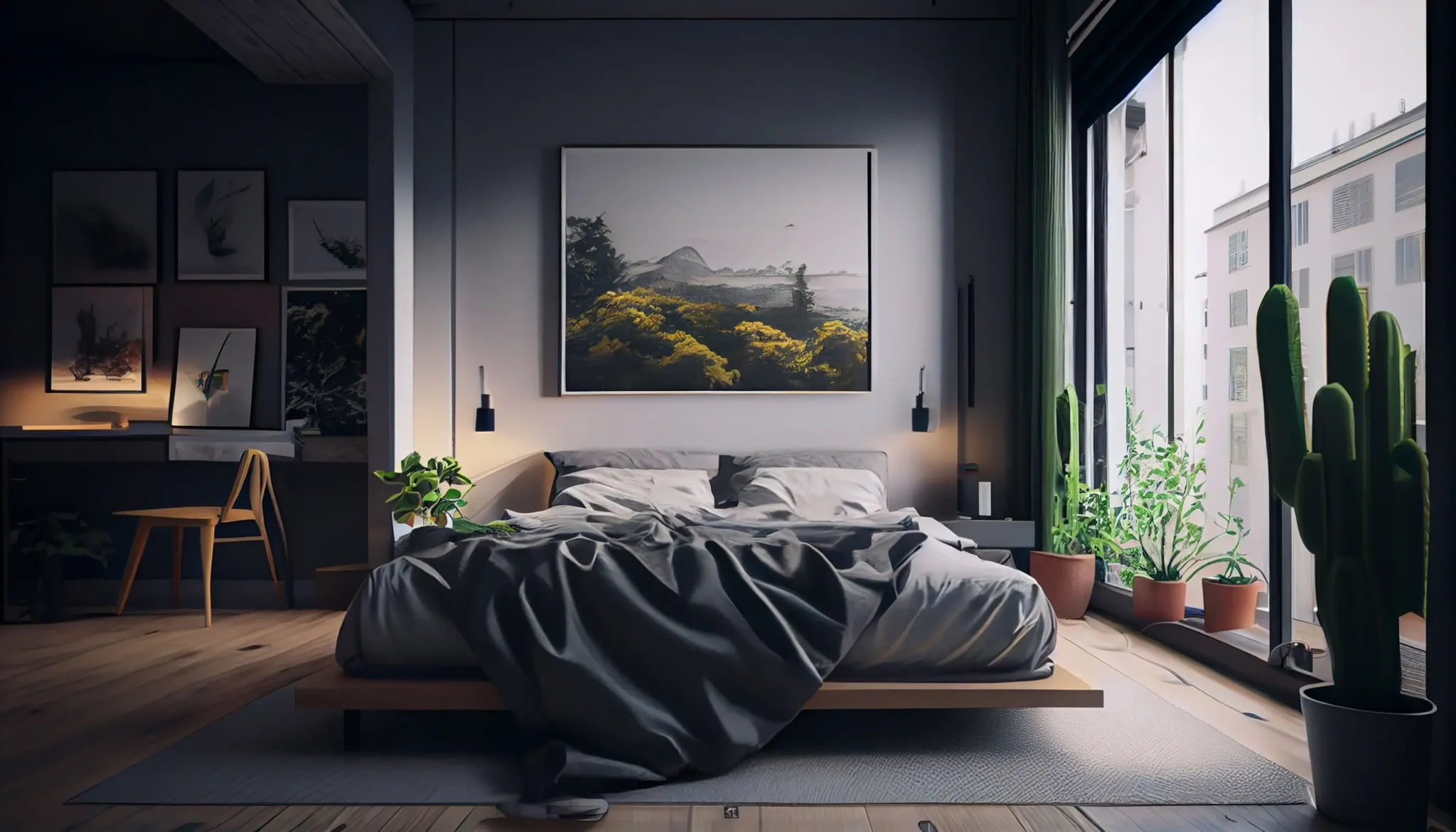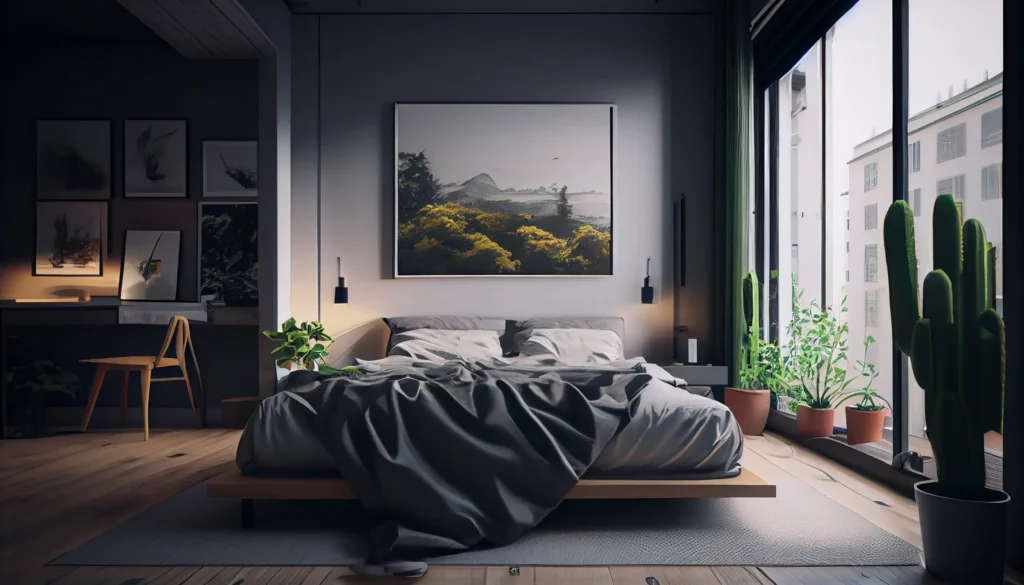 While some themes show your simplicity, some spark creativity and adventure. Choosing the right theme transforms our bedrooms into a cozy escape, reflecting our innermost selves and making it truly feel like home. Whether you're a sea person, or a mountain person; a texture lover, or a nature lover, there's always a theme that will capture your heart. So dive deeper into this article and discover your dream bedroom!
Minimalistic-themed Bedroom Ideas
Being minimalist embracing the beauty of simplicity. A minimalist bedroom is all about simplicity and functionality, creating a peaceful oasis to unwind. With clean lines and uncluttered spaces, this theme embraces the notion of 'less is more.'
The step to a minimalist-themed bedroom interior starts with choosing an apt colour palette. For a minimalist-themed interior, you should opt for more of neutral tones like greys, whites, and pastel shades. To give it a complete look, one complementing darker shade can be added to the colour palette. The overall look, however, should remain balanced and neutral.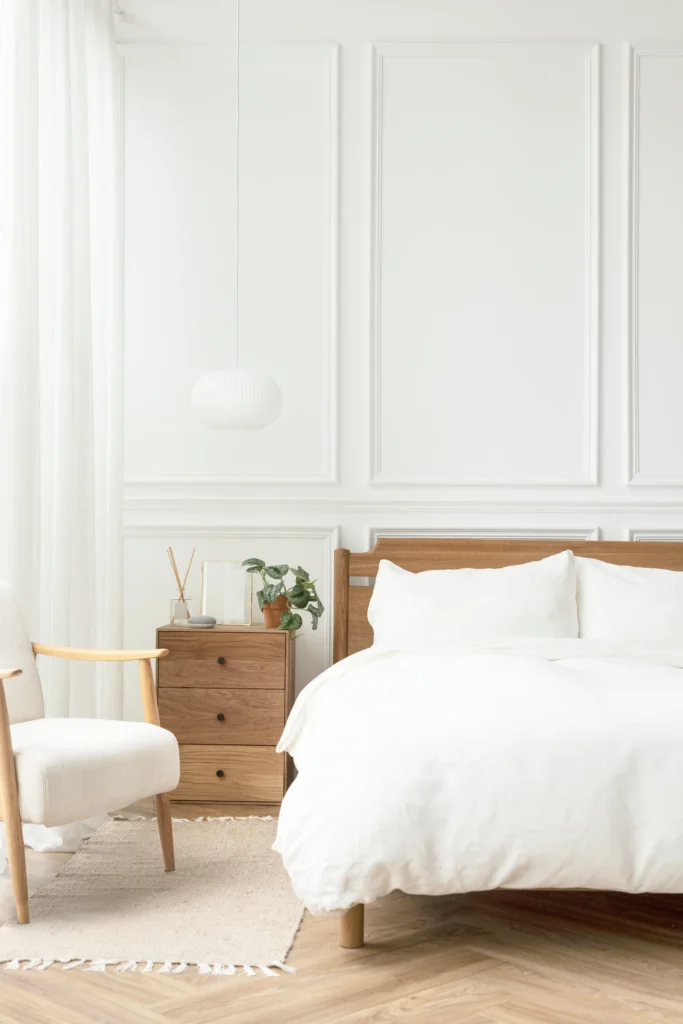 The furniture in a minimalist bedroom should be sleek and to the point. You should choose furniture pieces with clean designs and minimal ornamentation. Beds with simple frames fit well into the space. A bed with built-in drawers for storage purposes helps maintain an organized and clutter-free environment.
To add warmth, you can add rugs and pillows of soft textures. Materials like cotton and linen can be used to create a peaceful ambiance. Remember that excessive decoration and intricate details should be avoided for a minimalist-themed bedroom.
As far as lighting is concerned, natural light fits best in this themed bedroom. However, for the evenings, you can always opt for soft, ambient lighting.
Lastly, you should pay attention to the little details that complete the space. You can incorporate pieces of wall art, small decor items, or indoor plants to bring a sense of serenity and calmness.
Bohemian-themed bedroom ideas
A Bohemian wonderland is where artistic expression and freedom reign together. It is a theme for free-spirited souls. A pattern of rich colours and textures comes together to create a vibrant room. A Bohemian-themed bedroom is also very fun to create!
Mix and match fabrics, throw pillows in layers, and drape your bed with artistic drapes. Decorate your bedroom with dream catchers and global-inspired decor to have a boho vibe in your room. Add more of vintage pieces and hand-crafted elements that tell a story; more like your story.
A cozy floor cushion or pouf makes a perfect spot for reading or relaxing. A Bohemian-themed bedroom's mandatory element is a corner covered with floor pillows and cushions.
Warm and soft lighting creates a pretty intimate atmosphere. Fairy lights draped along walls or around a bed canopy can create a magical atmosphere. Further, small lanterns and lights cast beautiful patterns on the walls and ceilings of the room.
You can also add hanging plants, or potted plants on shelves and windows. For a Bohemian-themed bedroom, let your creativity run wild, and create a space for yourself that reflects your carefree and adventurous self.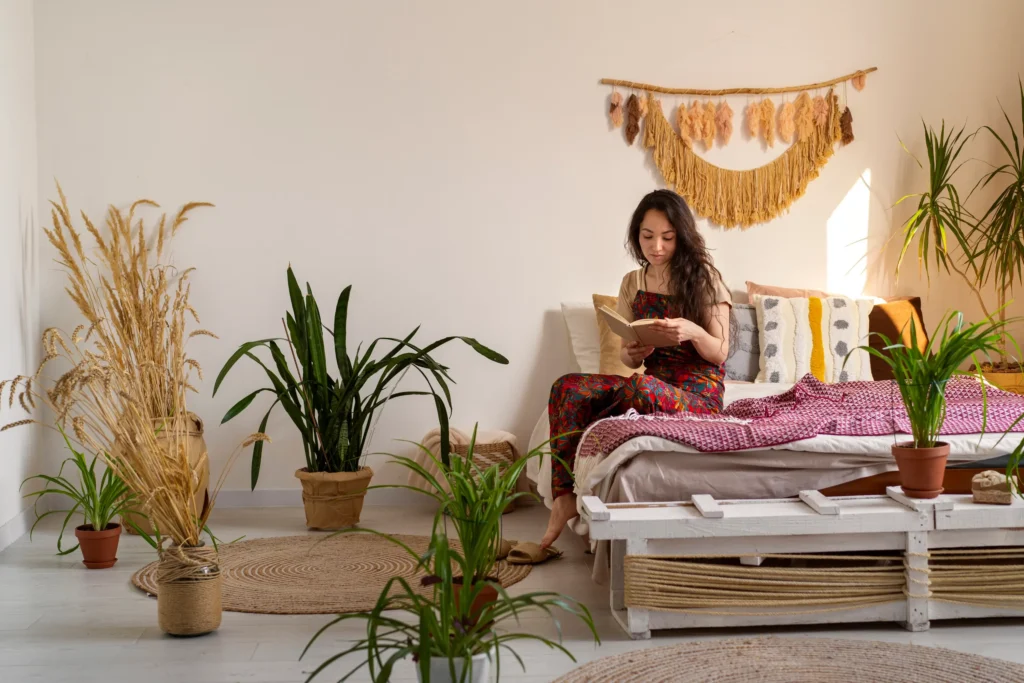 For a complete look, adorn your space with a gallery of customized or self-created artwork. Also consider putting a collage of your memories on a wall of your room that tells your unique story, adding to the charm of your bedroom.
Vintage-themed bedroom ideas
To live in a vintage-themed bedroom is like living in a glamorous bygone era. Luxurious fabrics like velvet and satin, a rich color palette contribute to your vintage-themed bedroom by giving it a sense of royale.
Add furniture pieces that send out the old-world charm and detailed craftsmanship. Have a bed with a curvaceous headboard to make it the focal point of your bedroom. Pair it with a dressing unit of wood and detailed texture to make it an add-on.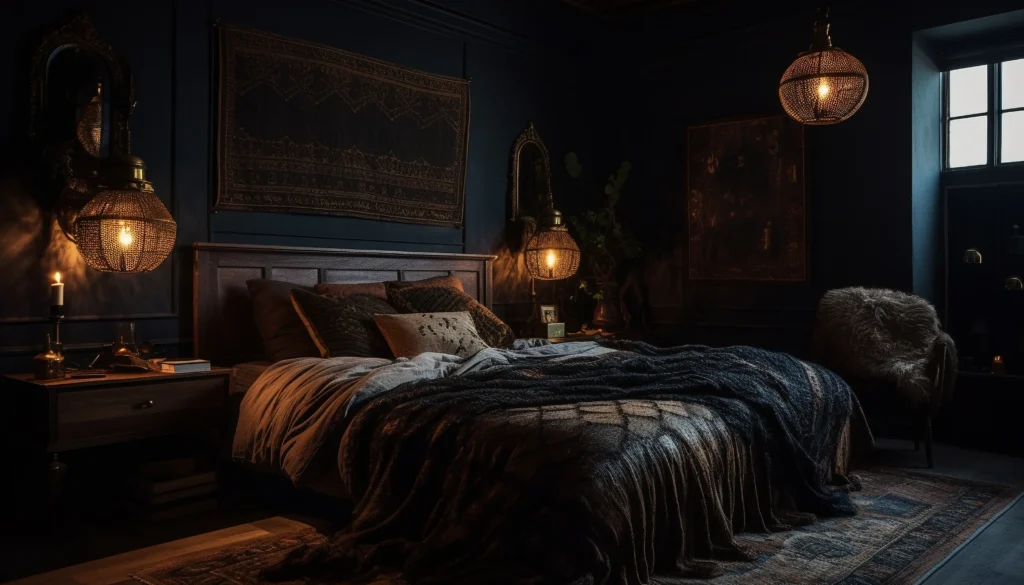 For seating options, incorporate a velvet-based lounge or a cozy armchair to add a look of luxury and grandeur. As far as lighting is concerned, opt for crystal chandeliers and sculptured pendant lights to give your room a vintage look.
Enhance the room even more with soft, diffused lights with lampshades covered with fabrics like silk or lace. Shades like emerald green, royal blue, violet, and burgundy fit well with a vintage-themed bedroom.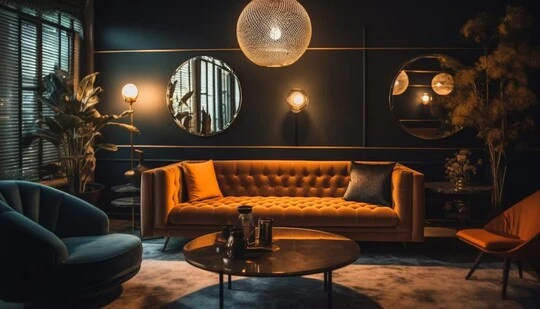 Delicate lace accents and embroidered details on pillows and bedsheets take you back to the era of the 70s.
Try to infuse as much as vintage-inspired decor in your bedroom. You can add picture frames with black-and-white or sepia-toned pictures; or even portraits.
To further move back into the past, add vintage-inspired art and paintings to your walls. Complete the look with gilded mirrors. A vintage-themed bedroom gives a very royal yet romantic vibe to your room.
Nature-themed bedroom ideas
The nature-themed bedroom is for nature lovers who prefer the outside world over the indoors. Mandatory elements for a nature-themed bedroom include earthy tones, botanical prints, and wooden accents every here and there.
When it comes to furniture, opt for pieces that evoke a rustic and organic feel. A wooden bed frame becomes the centerpiece of your nature-themed bedroom. For a complete storage solution, add a wooden dresser or a vintage trunk.
For other furniture pieces, consider adding a wicker chair or a rocking chair. Eco-friendly furniture choices complement the nature-inspired ambiance.
As far as lighting is concerned, incorporate warm and soft lighting options that offer a substitute for natural light. Add floor lamps to cast a warm glow on the entire room.
For textiles, opt for fully cotton and linen for bedding and other cloth drapes. Try to stick to colours like greens, beiges, and browns. Layer your bed with cozy blankets and patterns inspired by nature like botanical prints or leaf motifs.
Apart from that, incorporate plants in the bedroom to promote a sense of peace and well-being. Choose plants like peace lilies, spider plants, and snake plants which require very low maintenance.
These plants not only purify the air but also add a refreshing touch of greenery. As optional, you can also add pictures from your outdoor adventures or large frames of breathtaking landscapes. You can also put up wall art featuring botanical illustrations or watercolor paintings inspired by nature.
You have now successfully taken a journey through four absolutely stunning and captivating bedroom themes! Every theme offers a unique ambiance to suit your style and preference. Every theme provides something to resonate with your soul.
Now it is time to let your imagination and creativity shine as you transform your bedroom into your personal haven. Your bedroom is a reflection of your dreams, personality, and aspirations. Explore and experiment to find the perfect path to your dream bedroom.
Book your free consultation call with our expert interior designers now!