Explore Top Kitchen Interior Ideas of 2023
Table of Contents
---
Is your kitchen truly the heart of your home, where dishes come to life and memories are savoured?
The world of kitchen interior design continues to captivate us with its ever-evolving trends and innovative inspirations. Inspired by the iconic Colgate ad, we ask, 'Kya Apke kitchen mein nayi chamak hai?'
It's time to explore the top kitchen interior ideas that will give your cooking space a new look and leave a lasting impression on all who see it. From smart storage solutions to eco-friendly styles, we've got it all covered for you. Dive in to know more.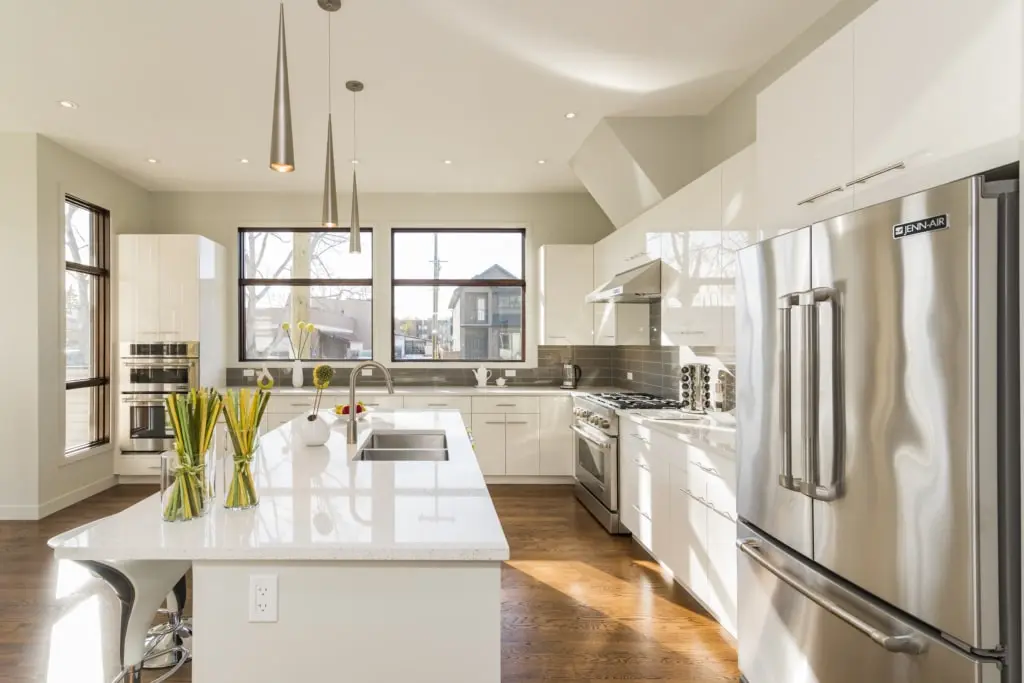 Smart Kitchen Interior Ideas
Smart Kitchen Interior ideas talk about nothing but smart storage. Incorporating efficient and effective storage solutions is a top priority in 2023. Storage solutions optimise every inch of your kitchen space. Gone are the days of digging through cluttered cabinets or battling with overcrowded platforms.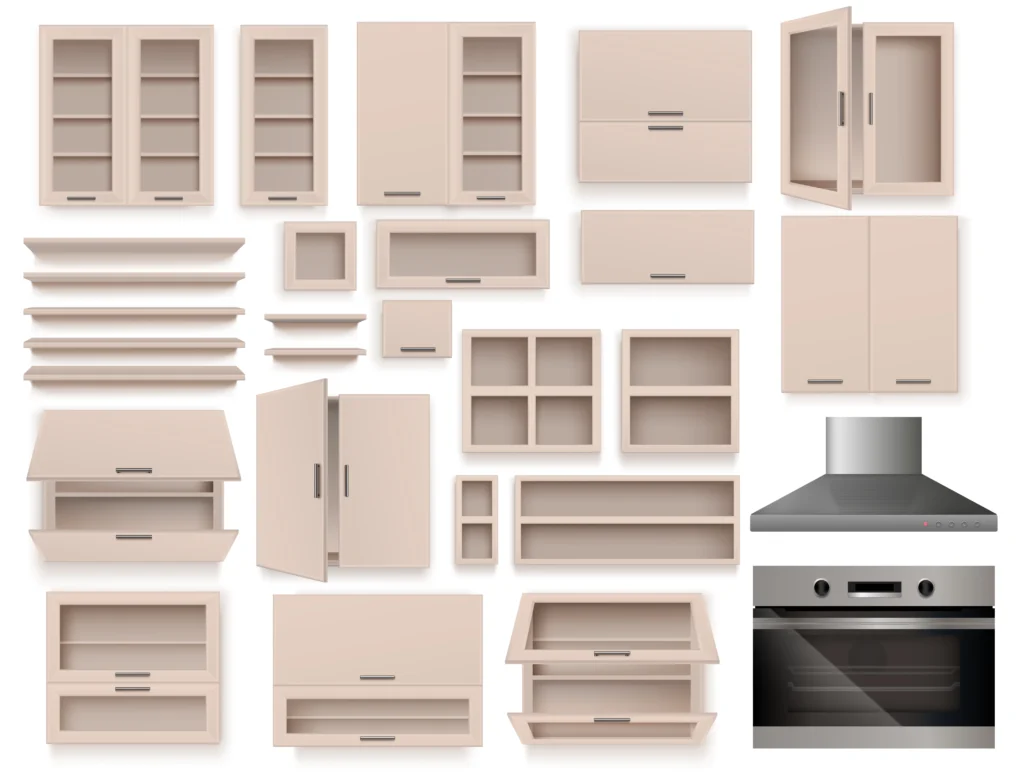 Let's picture this: You effortlessly glide open a pull-out drawer, revealing a set of neatly arranged kitchen utensils. Plates, pots, spoons, knives, all at your fingertips. No more rummaging through a pile of cookware just to find that one saucepan!
Adjustable shelves provide the flexibility to accommodate items of various sizes, ensuring you easy access to whatever you need, whenever you need.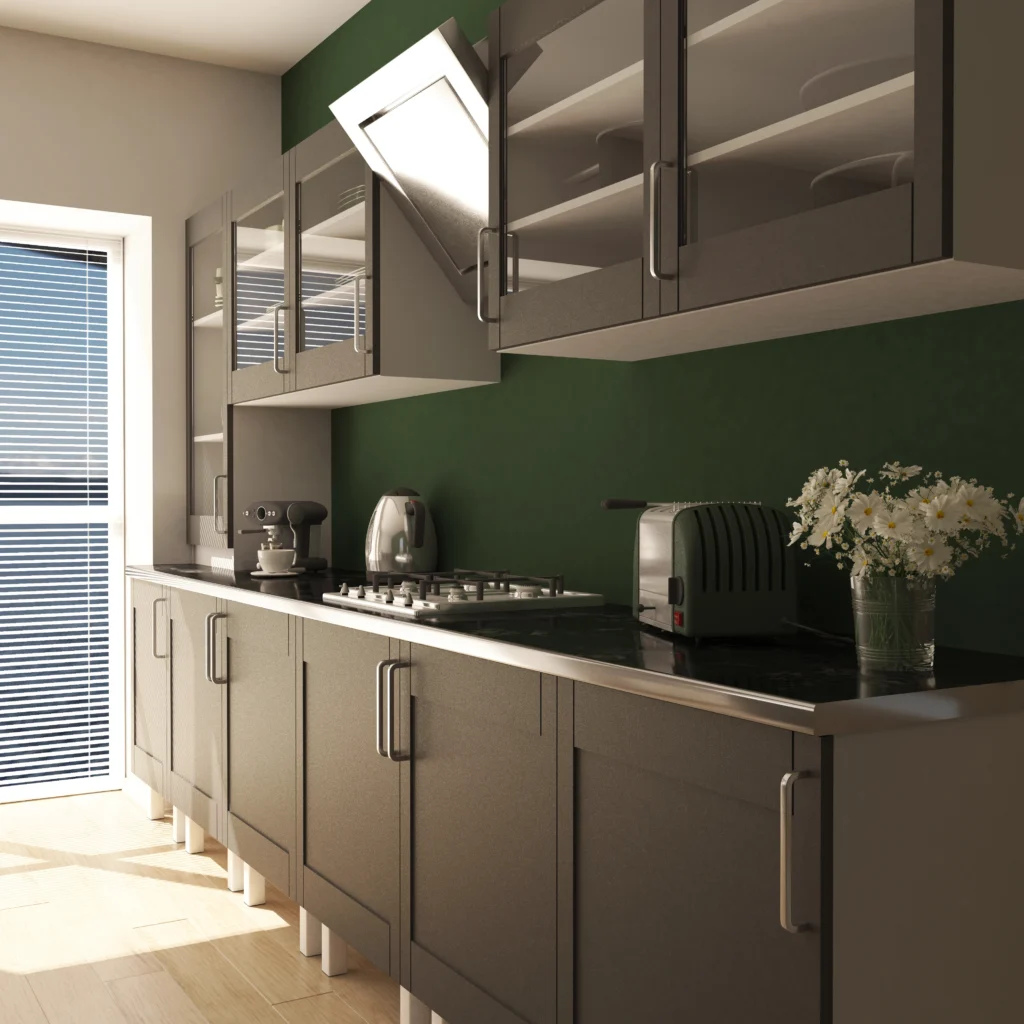 With a pinch of creativity and a sprinkle of innovation, it is very easy to maximise storage space without having to compromise on style. An organised kitchen not only streamlines your cooking process but also enhances the overall aesthetics of your kitchen.
The types of storage units that can be incorporated into smart kitchen interior ideas include Pull-out drawers, Vertical storage units, Corner optimisers, Knife and spice organisers, and Drawer divider add-ons.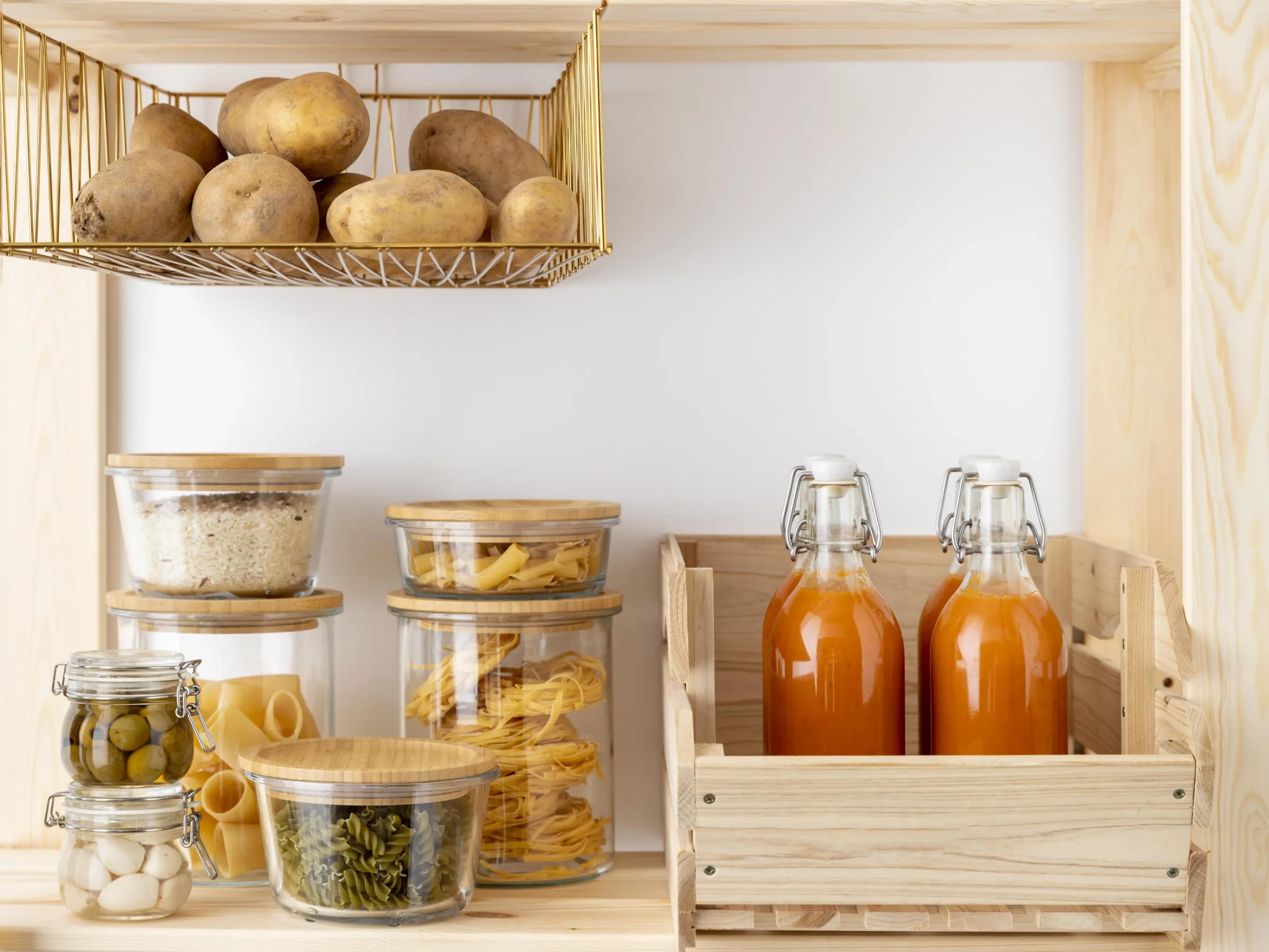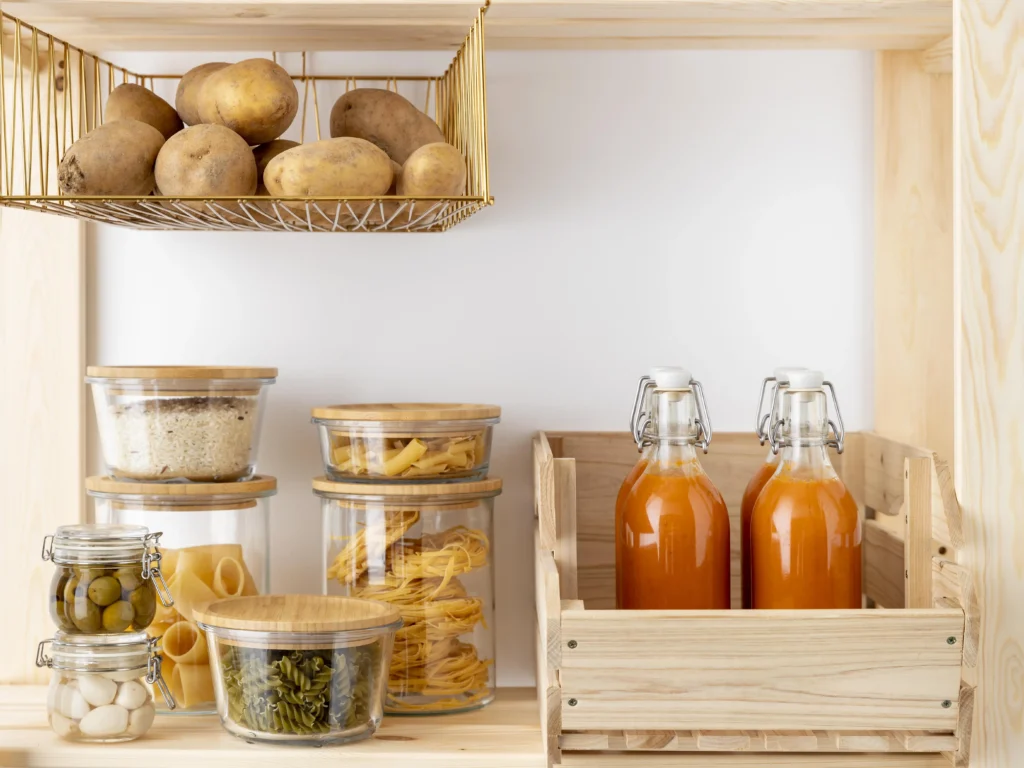 Maximising storage space in a kitchen is essential, especially for those with limited space. Smart storage solutions provide practical benefits along with contributing to a more organised and pleasing area.
You can also consider including multi-functional furniture to make the most of your kitchen space; one apt choice can be a dining table that contributes as a functional add-on by doubling your preparation area.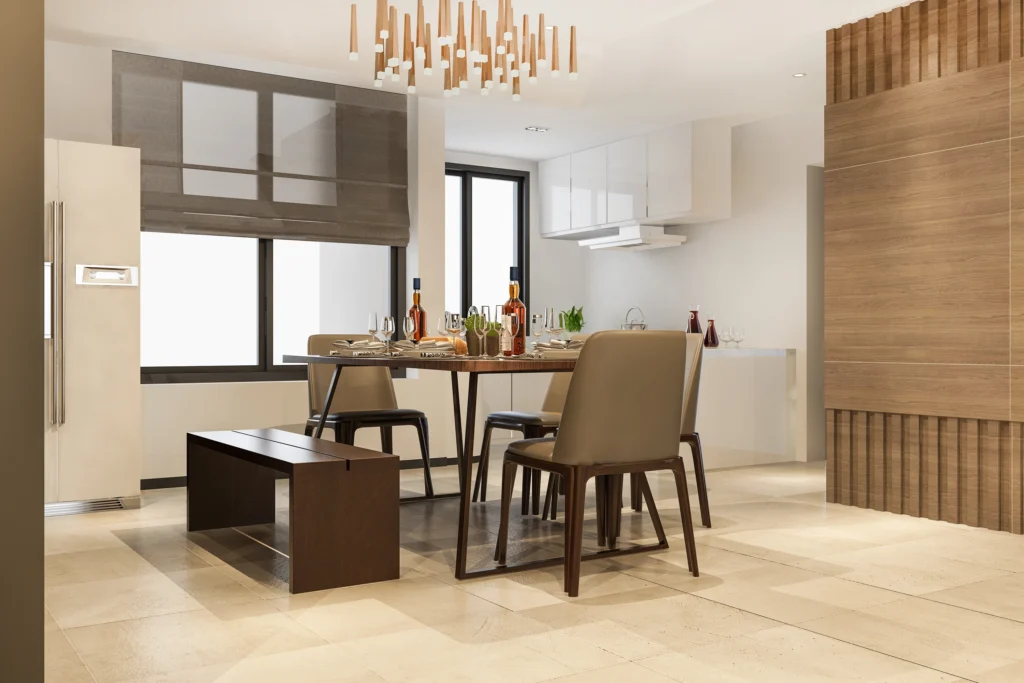 Mix-and-Match for Creative Kitchen Interior Ideas
In 2023, kitchen interior ideas follow the individual's creativity in mixing materials. You can experiment with wood, metal, stones, and glass to add texture and interest to your cooking space. For suggestions, you can pair wooden cabinets with metal hardware to go with complement glossy kitchen platforms.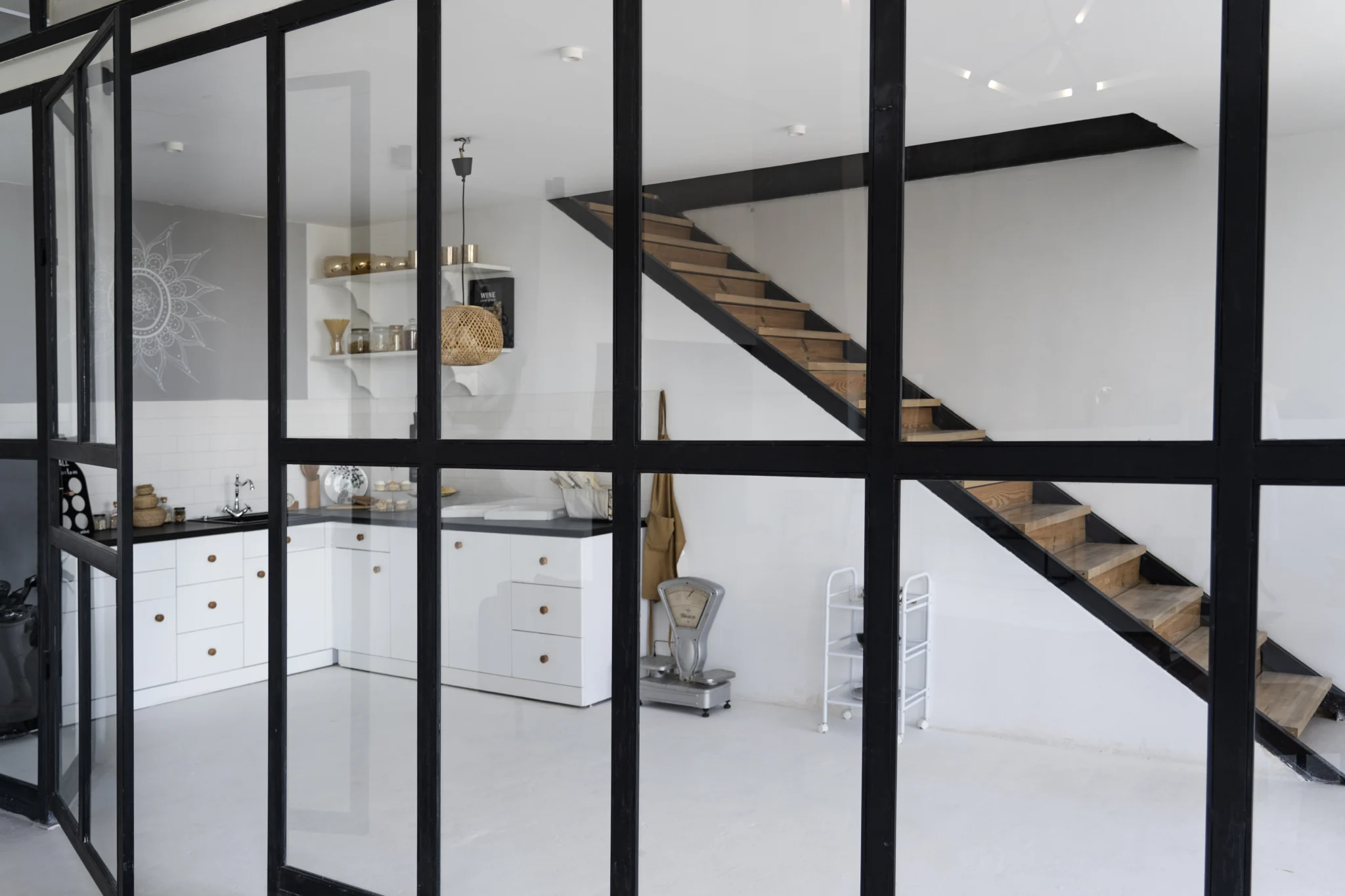 The fusion of materials helps you create a unique and personalised kitchen that reflects your style. It is very vital to find the right balance between contrasting elements in order to achieve a visually appealing design.
The right mix of materials ensures that your kitchen is both visually appealing and highly functional. It brings about a harmonious blend of style and practicality.
One of the trending kitchen interior ideas is Minimalism. The minimalist approach to kitchen cabinets focuses more on functionality, simplicity, and calmness.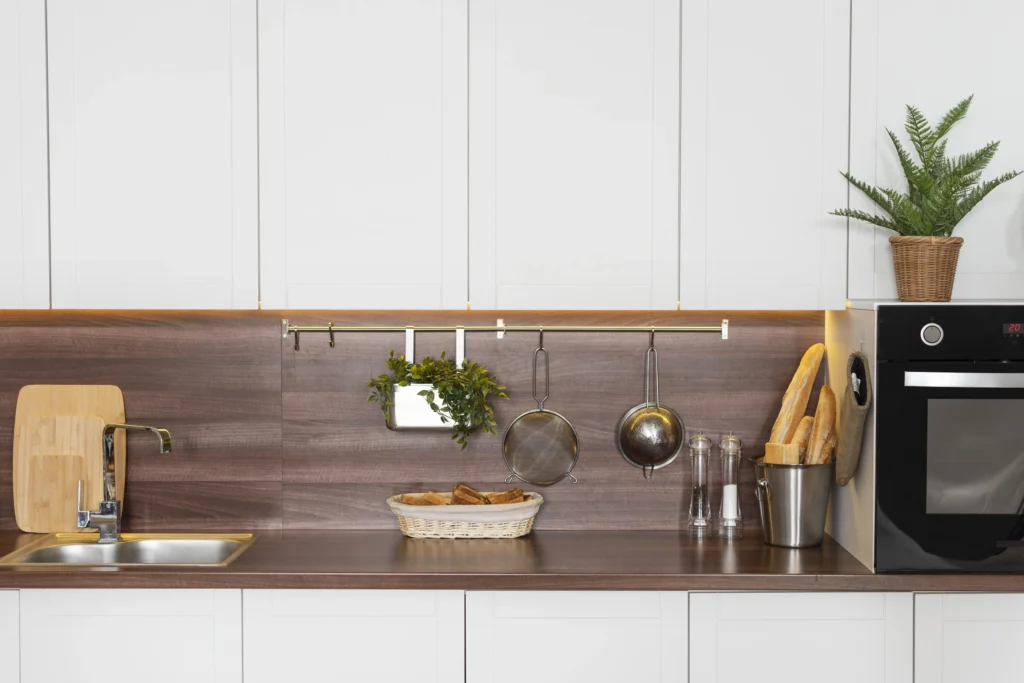 Incorporating materials like wood or stone platforms gives a touch of organic taste, contributing to the overall minimalist aesthetics.
You can also consider open shelving as a part of your creative kitchen interior ideas. This offers to display kitchen items with style. Take this opportunity to flaunt your favourite dishware, crockery, or small plants on the open shelves to create an inviting and personal touch.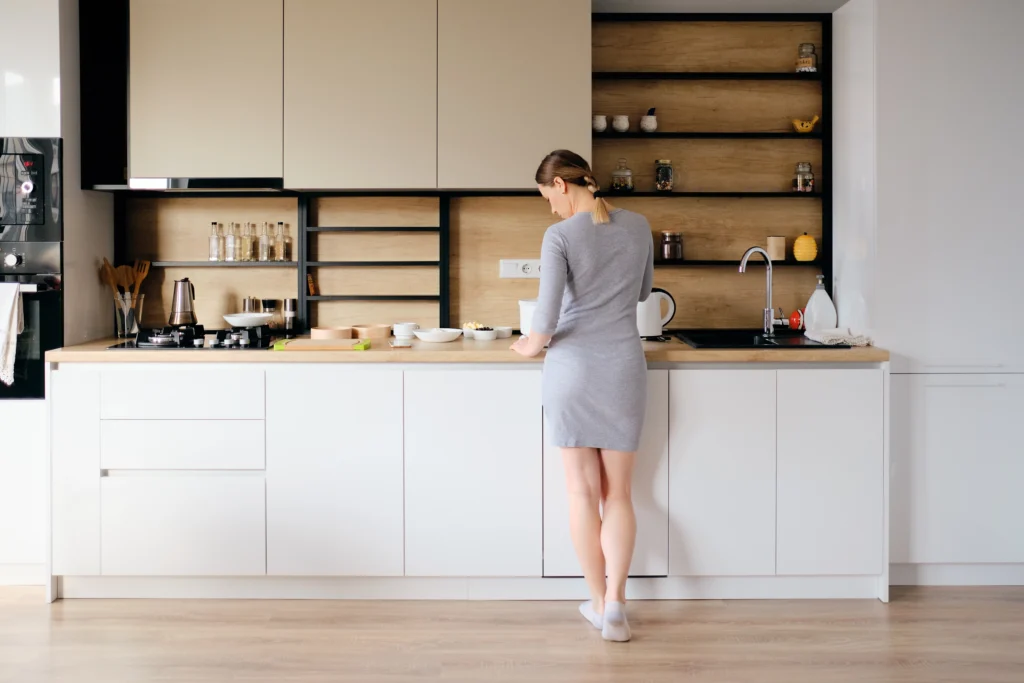 Apart from providing a functional storage solution, Open shelving also adds a decorative element to your kitchen. Remember to create a balanced display, and consider visual aesthetics, when arranging items on open shelves.
There can be endless possibilities for mixing and matching different kitchen interior ideas. Take this as an opportunity for yourself to experiment, express yourself, and create a kitchen that is uniquely tailored to your personal taste and aura.
Eco-Friendly Kitchen Interior Ideas
As concerns for sustainability are on the rise, eco-friendly kitchen interior ideas are taking centre stage with sustainability and environmental consciousness becoming an integral component of modern living.
Embracing an eco-friendly kitchen interior design is not just a passing trend but a responsible choice that positively impacts the environment and fosters a healthier lifestyle for all.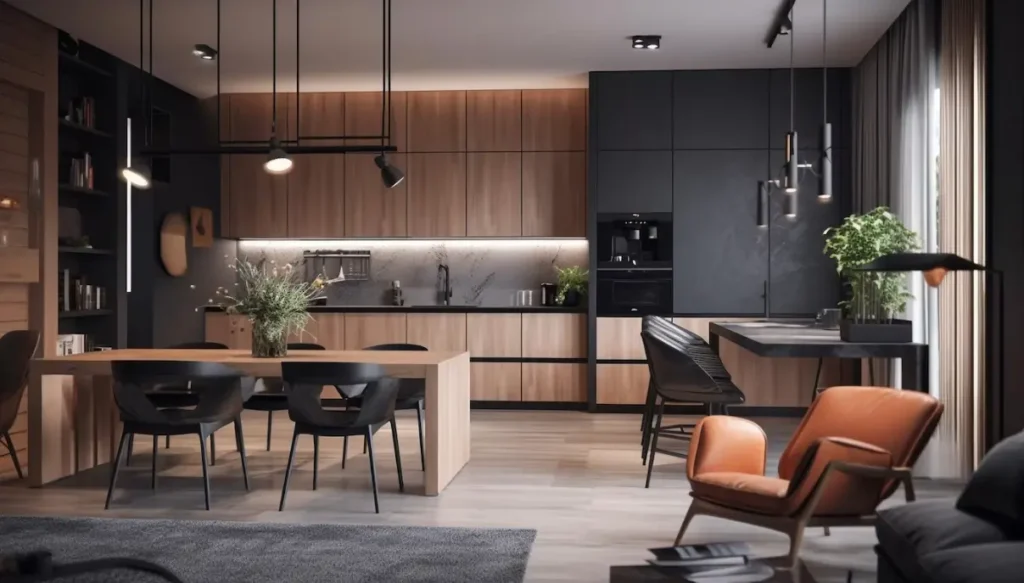 When it comes to eco-conscious choices, you can start by opting for energy-efficient appliances that are designed for minimal electrical consumption. You can opt for appliances that not only lower your energy bills but also contribute to a reduced carbon footprint.
Water as we all know, is precious, and needs to be conserved at all costs. You can opt for water-saving fixtures in your kitchen to minimise water wastage. Simple tricks can include installing a flow-controlled aerator on your taps. Clean your kitchen of any plastic bottles to promote a cleaner, healthier water supply.
The choice of materials plays a significant role in an eco-friendly kitchen interior design. One significant example would be Bamboo as it is a renewable resource that grows rapidly and reduces the demand for other expensive options.
As far as lighting is concerned, LED lights in particular would be an excellent choice for their energy-saving capabilities and long lifespan. Apart from consuming less electricity they also emit less heat, contributing to a cooler and more comfortable kitchen environment.
Growing small plants in your own kitchen garden or using compost bins to recycle food waste are additional eco-friendly practices that also foster sustainability. These fun and sustainable activities contribute significantly to greener living.
Bold Colours and Patterns for Kitchen Interior Ideas
Kitchens of 2023 are so much more than just storage and cooking. Kitchen interior ideas are all about making a bold statement with vibrant colours and captivating patterns. Even though neutral shades have their own charm, a touch of one vibrant and bold shade can enhance their look 10x.
When it comes to colours, think beyond conventional shades and experiment with daring and vivid shades. From striking reds, and blues to rich yellows, and greens, you are never going to run out of options.
Tip: Consider using bolder hues for kitchen cabinets, walls, or as accents in furniture. Each shade has its own personality, and you can choose one that resonates with your taste while complementing the overall design theme.
To set the perfect balance, consider pairing bold shades with neutral surroundings. This approach ensures that the vibrant features take the centre stage without making the entire kitchen look overwhelming.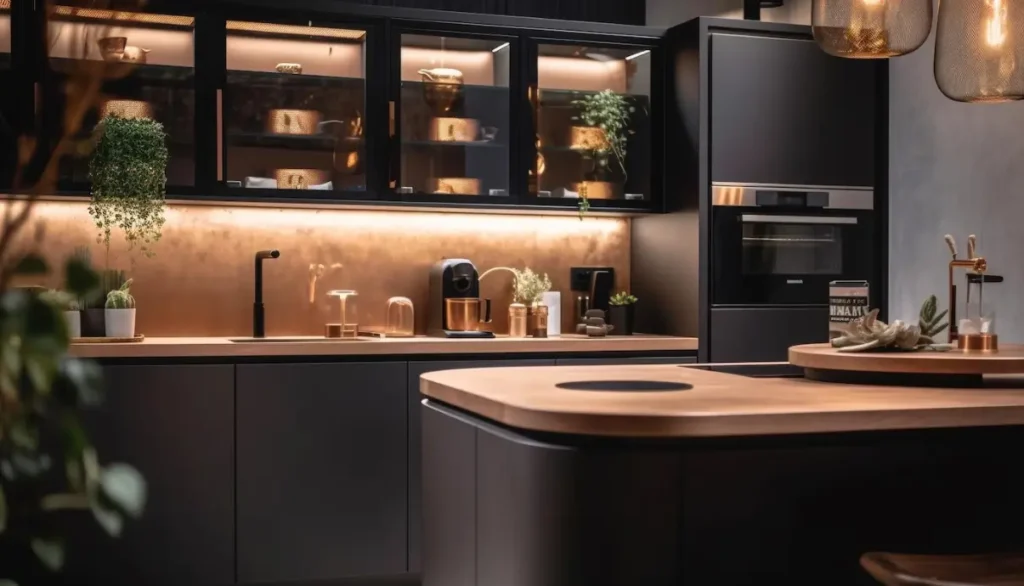 Another fantastic way to make a statement in your kitchen is to incorporate patterns. Be it in the form of intricately designed tiles, geometric prints, or light floral designs; patterns have the power to make your kitchen look entirely different. You can add patterns with floor tiles and wallpapers.
Take inspiration from all around you. Take this opportunity to bring out your inner artist, making your kitchen become a canvas of hues and captivating patterns. See your kitchen becoming visually fantastic with a touch of drama with bold shades and patterns.
Remember, the most important of all is to have fun with the choices you make. In 2023, kitchen interior ideas offer a world of creativity and innovation. From smart storage solutions to eco-friendly designs and bold colours and patterns, there is something for every possible taste and style. Take from the plethora of possibilities for kitchen interior ideas, and watch your kitchen transform into a stunning space, a reflection of your personality.
Book your free consultation call with our expert interior designers now!